About HEROCROSS's Dewey Duck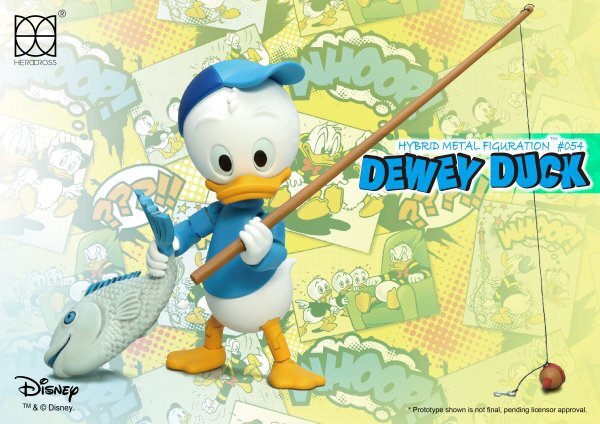 These triplets are the nephews of Donald Duck and the grandnephews of Scrooge Duck.

Herocross's interpretation of Huey, Dewey & Louie perfectly captures their active and lively personality, with the sense of mischief fully preserved in the interchangeable faces, beaks and eyes. Furthermore, the inclusion of various accessories allows for the perfect replication of their activities in the comics. The Hybrid metal technology provides a robust structure for the products, facilitating for a wide variety of poses.
Product Includes
-8x interchangeable hands
-3x interchangeable beaks
-3x interchangeable faces
-1x fishing rod
-1x large fish

You Might Also Like