About HEROCROSS's Republic Clone Trooper (Phase II)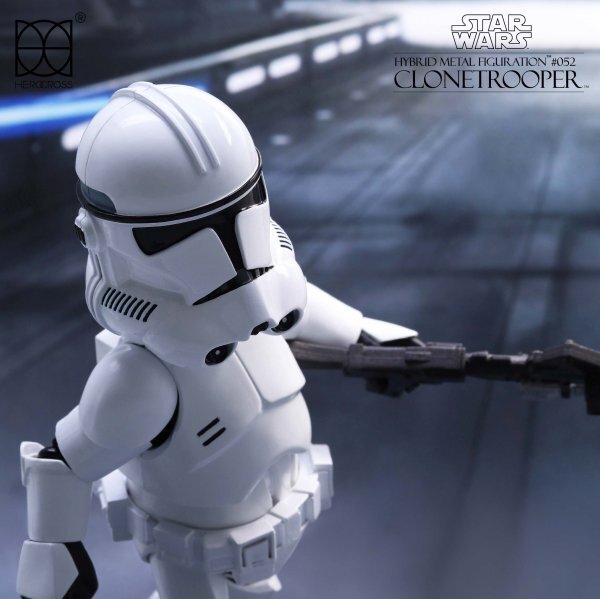 Making its initial appearance in the movie "Revenge of the Sith" with a newly designed armor, the Phase II Clone Trooper plays a vital role in the final days of the Clone Wars. After having revealed himself to the Jedi as the Dark Lord of the Sith, Palpatine issued Order 66 - the clone troopers throughout the galaxy turned on the Jedi and began killing them, with numerous Jedi perishing on battlefields across many different worlds.

The Herocross HMF#052 features the new 2.0 Die-cast metal body with improved action points that allow for a wider range of movement. The leg joints can be shifted lower to allow for more room to rotate legs forwards or backwards. Newly added action points include the pectoral joints which allow for poses that were not possible with previous HMF figures.


Product Includes
- 2 Sets of Interchangeable Hands
- DC-15A Blaster Rifle
- DC-15S Blaster Carbine

- Made from 24 parts
- 22+ Points of Articulation
- Height: 13.5cm
- HMF 2.0 Die-cast metallic body core- 2 Sets of Interchangeable Hands

You Might Also Like