About HEROCROSS's Webby Vanderquack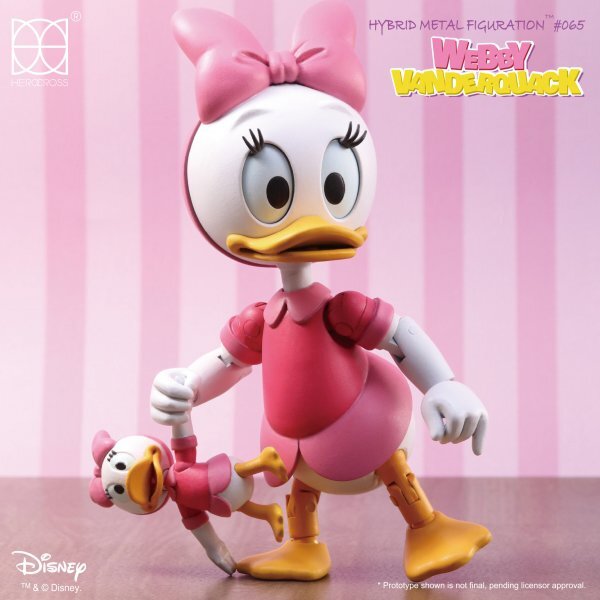 Webby is the granddaughter of Bentina Beakley (Scrooge McDuck's housekeeper, cook, and the nephews' nanny). Webby earned a place in Scrooge's heart and Scrooge sees her no differ than his nephews in the manor, even though they're not related.

Webby display a great strength in bonding with animals (even dinosaurs), she is also the "Voice of reason" amongst the ducklings, in many occasions she even talked sense into the adults and resolve situations.


Product Includes
- Webby Vanderquack
- 2 Sets of Interchangeable expression
- 3 Sets of Interchangeable hands (L/R)
- "Quacky-Patch" doll

You Might Also Like