About HEROCROSS's Daisy Duck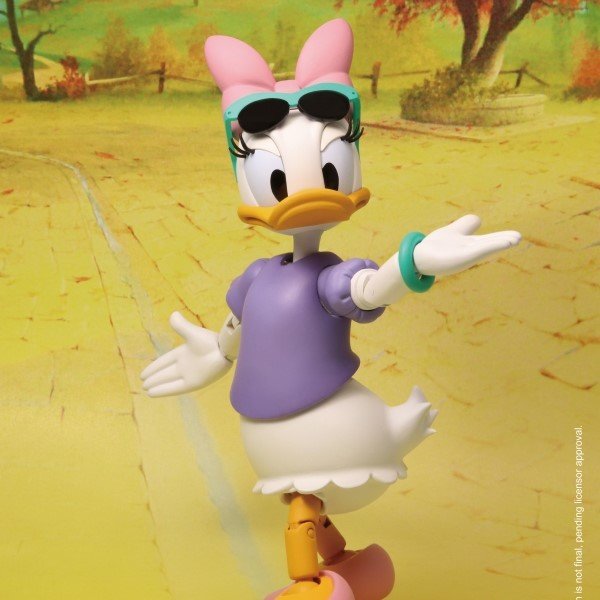 Daisy is a lady who loves the limelight, but it's Donald's attention that matters most to her. She is his perfect match and even knows how to tame his temper with the bat of an eyelash.

Daisy Duck enjoys everything about fashion. Reflecting on this, the HMF#059 Daisy is fully poseable and can carry 5 different accessories with over 22 points of articulation. Her fashion accessories include her camera, necklace, handbag and makeup kit.

Product Includes
- Interchangeable Face
- 4 Sets of Interchangeable hands
- Handbag
- Camera
- Makeup Kit
- Sunglasses
- Necklace

You Might Also Like