About HEROCROSS's Scrooge McDuck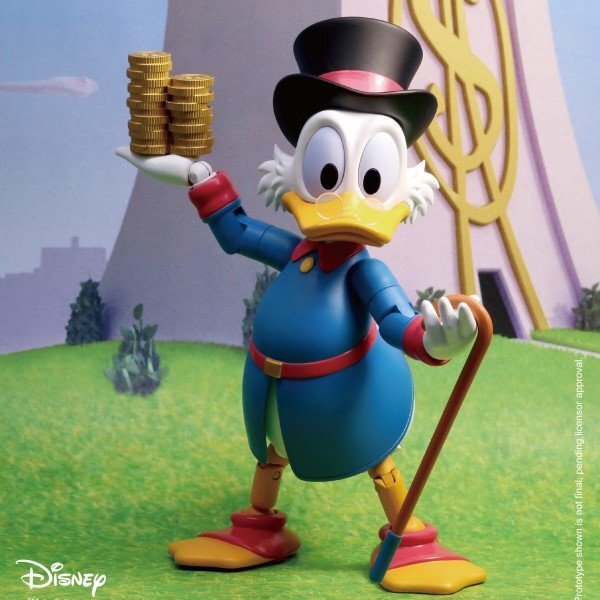 Scrooge McDuck is the Uncle of Donald Duck and loves to spoil Donald's Nephews with his wealth. Scrooge is the richest Duck in the world who loves to take a dive into his pool of coins inside his iconic money bank. Early comics depict Scrooge as being somewhat of a lone cheapskate, seldom spending any more than he has to. However, Donald and his Nephews provided Scrooge with someone to care for, to the point where his family became far more important to Scrooge than his money

Scrooge's love for money is a core personality trait of his so our product designers created an interchangeable face with the dollar symbol for the HMF#060 eyes. Interchangeable faces and accessories that correlate to the character's personality. Scrooge's top hat is attached with a magnet and can carry 4 different items such as his walking cane and his coins. The HMF#060 is incredibly detailed, is fully poseable, and aims to reflect Disney's Scrooge that we all know and love.

Product Includes
- Magnetic Top hat
- 4 sets of interchangeable hands
- 3 Interchangeable Faces
- Coin Accessory
- Cane
- Hand with Brush
- Treasure Podium
- Hunting Rifle


You Might Also Like