About HEROCROSS's Woody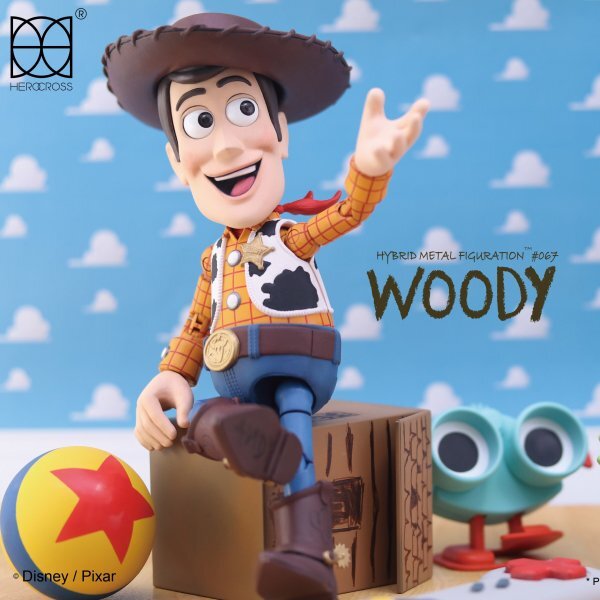 In Toy Story, Woody is the leader of Andy's toys gang, leading them through numerous adventures. He is loyal to his friends and would risk his own life to protect them from dangers. Appearing in three successful animated movies and with a fourth to come, Woody's is probably the most popular character in Pixar's animated movies alongside with Buzz.

Conforming to the new HMF 2.0 Die-Cast metal body, HMF#067 Woody is more pose-able, featuring more points of articulation, such as pectoral joints, as well as greater range of movement present in the leg joints allowing the legs to rotate forwards and backwards with ease. While maintaining likeness to the movie's character, HMF#067 still holds its unique look to that of Herocross' products. The special features included 4 interchangeable expressions, each comes with a pair of rotatable eyeballs; loaded with a range of classic game items featured in the movie such as Lenny the Binoculars, Card-Box House, a Video Game Controller and A Pixar Ball.


Product Includes
• 3 Sets of Interchangeable Expressions (each with adjustable eyeballs)
• 4 Sets of Interchangeable Hands (L/R)
• Detachable Cowboy Hat
• Lenny the Binoculars
• Toy Box House
• Game Controller
• Pixar Ball


You Might Also Like