About HEROCROSS's APEXPLORERS 8" JUNGLE (ORANGE)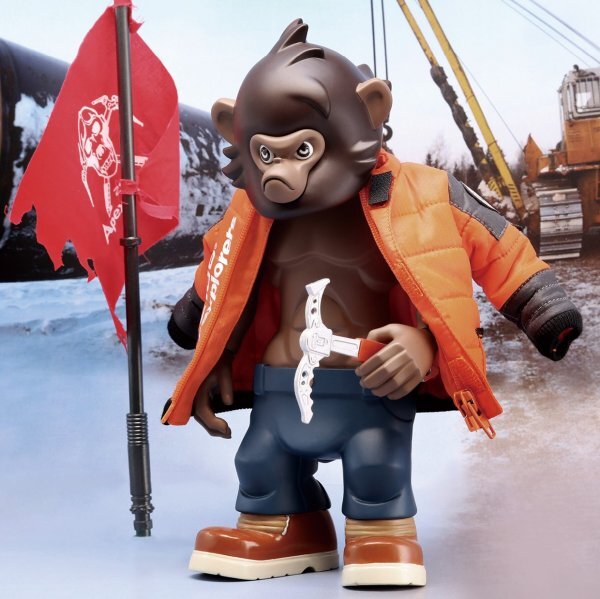 A brand new creation form WINSON MA, the man behind the highly acclaimed "APEXPLORERS" series, join hands with HEROCROSS to bring Ape collectors this 8" ART FORM VINYL JUNGLE.

Each APEXPLORERS (Black or Orange) is equipped with a nicely crafted polar jacket, accessories included loop of climbing rope, ice-axe, filter mask and a pole with flag.

Limited run of 500 each. The Orange Version is a homage to Winson's original 1/6 APEXPLORERS series and the Black Version is created after Herocross brand image.

Product Includes
- 8" JUNGLE (ORG)
- POLAR JACKET x1
- BREATHING MASK x1
- ICE AXE x1
- LOOP OF CLIMBING ROPE
- POLE WITH FLAG

SRP : HK$1,180 / US$152
ETA : 2017 Q4 (DEC)


You Might Also Like